As a reminder, here is how I rate my books:
(★★★★★): Loved it
(★★★★): Really liked it
(★★★): Liked it enough
(★★): Didn't care for it
Another few notes: I will warn if there are any spoilers with (start spoiler) and (end spoiler) so you know when to stop reading and pick up again if you don't want to ruin the book for yourself. I no longer go out of my way to watch adaptions, but will continue to mention them and their general critiques (from Rotten Tomatoes) in my reviews. Finally, you can always check out my book review index page if you're looking for my extremely important opinion on any book in particular.
Klara and the Sun by Kazuo Ishiguro
Rating: ★★★
Genre: Fiction, science fiction
GoodReads rating: 3.82 / 5 (97,000 ratings)
Medium used: E-book (borrowed from library via OverDrive)
Summary: Klara is an Artificial Friend (AF) who lives in a store waiting for a customer to choose her to bring home. Meanwhile, she observes the outside world with acute curiosity and enjoys basking in the Sun's glow. When she gets chosen, Klara struggles to understand her owner's mysterious illness and her relationship with those around her.
Thoughts: I liked this enough. Science fiction isn't usually something I find a lot of enjoyment in, sadly. I did like how the world wasn't over-explained and it was up to reader to create their own explanations for things. The writing was wonderful of course and just makes me want to give Never Let Me Go another try or get into his other work.
Other adaptations: The rights have been sold to 3000 Pictures.
The Archer by Paulo Coelho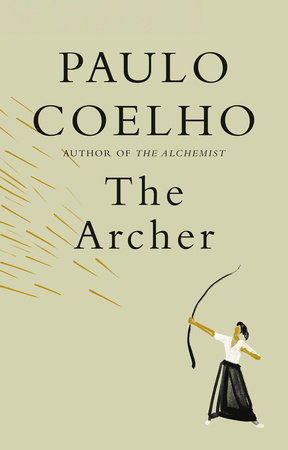 Rating: ★★★
Genre: Fiction, philosophy
GoodReads rating: 3.66 / 5 (9,000 ratings)
Medium used: Hardcover (taken from my grandma)
Summary: "Paulo Coelho's story suggests that living without a connection between action and soul cannot fulfill, that a life constricted by fear of rejection or failure is not a life worth living. Instead one must take risks, build courage, and embrace the unexpected journey fate has to offer."
Thoughts: Meh. I love The Alchemist for its strong but subtle messages. Key word being "subtle." This was just a few too many not-so-great metaphors even as someone who is familiar with archery. On a positive note, the illustrations (Christoph Niemann) are lovely and the book is short. Like, really short; it took me less than an hour to read. After a few DNF's and not being totally into Klara and the Sun this book was honestly just another number to boost my reading motivation.
The Price of Salt by Patricia Highsmith
Rating: ★★★
Genre: Fiction, classics, romance, LGBTQIA+
GoodReads rating: 3.99 / 5 (51,000 ratings)
Medium used: E-book (borrowed from library via OverDrive)
Summary: "…the story of Therese Belivet, a stage designer trapped in a department-store day job, whose salvation arrives one day in the form of Carol Aird, an alluring suburban housewife in the throes of a divorce. They fall in love and set out across the United States, pursued by a private investigator who eventually blackmails Carol into a choice between her daughter and her lover."
Thoughts: I liked this okay. I'm not a fan of instalove and feel the book was jumpy at times and wish some plot points would be expanded upon. The writing was wonderful and can appreciate how ground-breaking this book was at the time, maybe would have loved to hear more about the LGBTQIA+ culture at the time to raise the stakes. (start spoiler) The fact that Carol treated Therese more or less like crap for the whole book and they still came back to each other in the end didn't satisfy me. (end spoiler)
Other adaptations: The 2015 movie Carol with Rooney Mara and Cate Blanchett has outstanding critic and audience reviews.
They Never Learn by Layne Fargo
Rating: ★★★
Genre: Fiction, thriller, mystery, LGBTQIA+
GoodReads rating: 4.01 / 5 (9,000 ratings)
Medium used: E-book (borrowed from library via OverDrive)
Summary: Scarlett Clark is an English professor at Gorman University who has been hunting men who hurt women. But when she kills the star of the football team, people start looking at the patterns of "accidents" and "suicides" on the small campus more closely. Meanwhile, Carly Schiller is a freshman who aspires to be more like her roommate Allison: cool and confident. When Allison is assaulted at a party, Carly wants to make the attacker pay.
Warning: This book contains themes of rape and sexual assault throughout.
Thoughts: If there's anything I can read quickly, it's a thriller. With these reading wrap-up being kind of booger, I just wanted something mindless. However, this book didn't quite do it for me. I felt it was a decent page-turning thriller for the most part: not completely unpredictable but still entertaining. The premise of women who hunt down rapists? Count me in. However, I felt the book was trying to paint them in a righteous light, especially towards the end. I have a real problem with people who feel entitled to take someone else's sexual assaults into their own hands. To me, telling a victim something like, "I know it's hard right now, but you can report your attack to the proper authorities and not go press any charges, but keep it on file while it's fresh in your memory when/if you ever do want to seek consequences. I'll be there for you whenever you need" is more the right move rather than, "You have to report this now or else." Not to mention Carly was "not-like-other-girls" unbearable, literally describing herself as "plain," doesn't listen to music because she's too busy reading books and less effeminate for wearing flannels to bed. Like many other people, I binged the latest season of You and I love that Penn Badgley is always saying things of his serial killer character Joe like: "He is evil. Do not relate to him at all, ever" and constantly reminding people that although he's conventionally attractive, he is first and foremost an abuser, murder and creep. However in this story, Olive put it perfectly: "If I got even a WHIFF of satire in the whole thing, I'd be on board with this book. If I thought it was a criticism of the idea that two wrongs make a right, I'd be giving this book a standing ovation. But it's so, so clearly not that. " I fell doing something like making the football star fumble in a big game, frame the book nerd for stealing a priceless first edition or literally anything but murder would have made for a more interesting plot. Ugh.
Have you read any of these? 
Photo by Radu Marcusu.